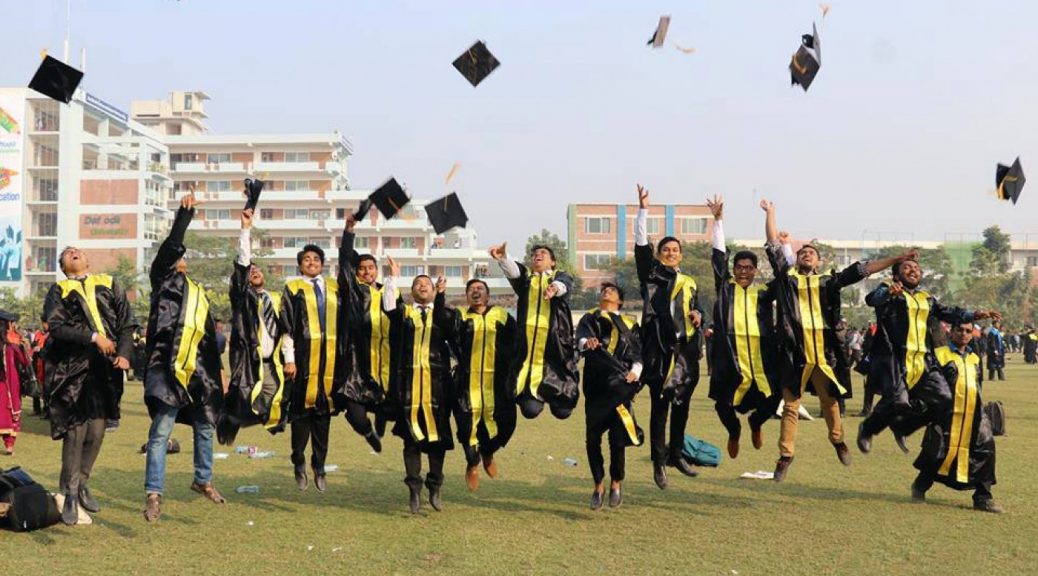 Our Alumni, Our Ambassadors !!!
Our Alumni, Our Ambassadors !!!
Congratulations, and welcome! It's good to see our alumni are increasing in number and also becoming successful in a career in respective fields! It has now been frequent experience for me to confront our alumni here and there and see their smiling faces with pride and satisfaction in different organizations on top positions at home and abroad!
I am proud to see our alumni are dominating everywhere!!
Let's share a glimpse of my sweet experiences with our alumni:
While I was in New York a few months back, I suddenly met with four alumni in four places which were very surprising for me. Coming back to Dhaka, while I was sitting at the airport lounge, an AD from security intelligence appeared before me and greeted well. He was also our alumni. On last August, I joined Kids Carnival Event as a guest with my family arranged by Banglalink where I met 50+ of our alumni who are serving in Banglalink. At the same time, I also came to know that the event Manager was also our alumni.
After two days, I went to a television channel to attend an interview where I also met some of the alumni in broadcast Engineering. I was going to Le Meridian Hotel to join a meeting where I also chatted with a lady, our alumni, a Sales specialist – Catering.
Last time when I visited Korea, I also find one of our proud alumni, who came with the Korean team delegation to receive me. He is doing his Ph.D. under government scholarship at Chungnam National University, South Korea. I came back to Seoul and found another Ph.D. student, our alumnus. Now he is a researcher of Inha University. After coming back I went to VFS Counter to confirm my Schengen visa. There when I was submitting my passport, I really became so surprised that the officer is also our alumni.
I found in TV that one of our alumni from BBA, the Senior Correspondent of NTV was receiving REHAB Journalist Award – 2014. In the last August I was returning from IDB Bhaban after signing an agreement, and I suddenly met two of our alumni who are now working in UNFEA.
Very recently, one of our alumni, a Major visited me. He is now leading his career as a Major in Bangladesh Army at CSO-2-Infrastructure Network & LAN Security Admin. Another alumnus met me in my office recently. He is now an officer in the Bangladesh Army, System.
I know these are some of the examples! There are many more. Our alumni are now spread in everywhere like: army, police, BCS, University teaching, Researcher, Banker, international NGOs and so on I am unable to express with limited words.
However, I am eager to know and be in touch with each of our alumni. The successes of our alumni are my success and happiness. Let us know where you are and what you're doing. As a member of the Daffodil family, keep in touch! My well-wishes and blessings are always with you!